The FISH DESIGN team can... 
create a reproduction fish from your photograph and a few simple measurements
OR 
 use the actual fish skin mount to and taxidermy your fish.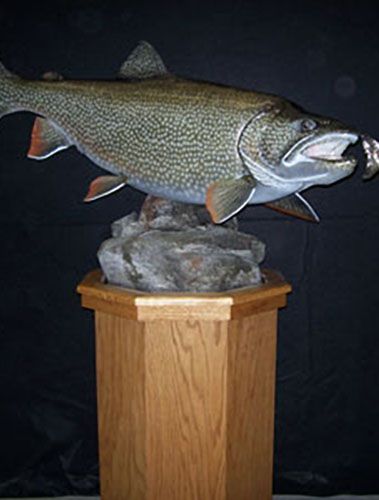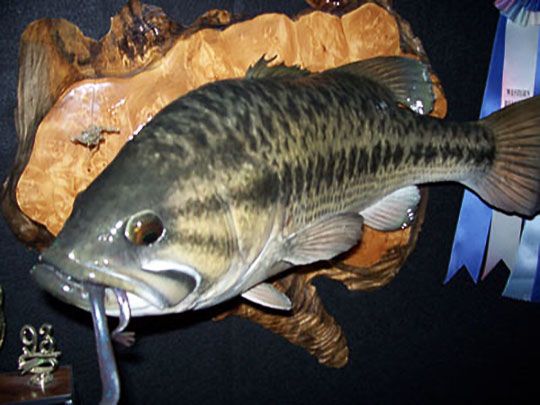 Wall Mounts
Wall mounted fish that hang either by themselves or with a driftwood background is the most popular way to display your fish. We can also design a more elaborate river rock or granite-type rock wall mount background including chase scenes if you prefer.

Large & Small PEDESTAL MOUNTS
Pedestal mounts are becoming a more popular way to display fish, giving you the ability to view your fish from any angle as a free standing display. Pedestal mounts can be put on a base as simple as a piece of driftwood or small rock base to sit on a table or mantle. A wooden square to octagonal free standing base, natural or painted, can be used to display your fish. We've even used furniture type pedestals to display fish.
Pedestal mounts can include a variety of habitat as part of the scene including a rock bottom, sticks, stumps, etc. to depict the fish's natural habitat. A feature that has made Garry Blew popular in the Northwest is his artistic flare for creating multiple fish scenes including the natural habitat in a large diorama setting.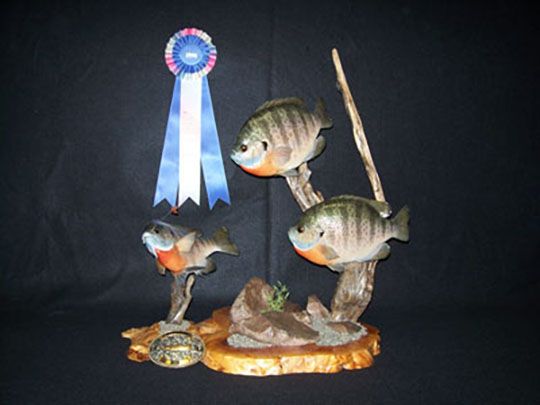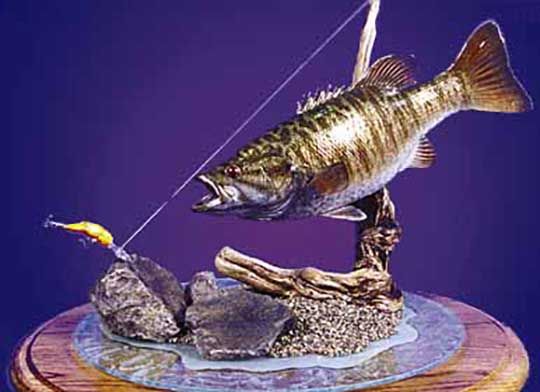 Diorama Displays
Diorama displays are often used as displays in lodges, stores, and restaurants as well as in homes and offices. The incredible artistic and colorful beauty of these displays would be the feature at any Art Gallery.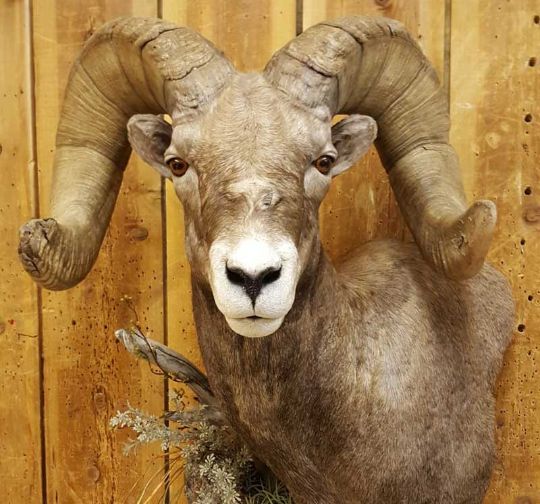 Big Game Mounts
 The request for Garry Blew's fish designs have become so popular that he has limited his scope of taxidermy work to include only big game mounts such as Deer, Elk, Moose, and Antelope. If you think his fish are great, you should see his big game mounts!